Alaskan adventures are the ultimate wilderness escape.
By Sarah B. Hood
Between 20,000 and 130,000 years ago, archeologists estimate that humans reached the American continents, and Alaska was probably the first place they encountered. It was a land of ice and stone, but plentifully stocked with everything they needed to survive. Today, the northernmost American state is still rich in resources, but it offers additional luxuries that those early humans could hardly have dreamed of.
Northern Panoramas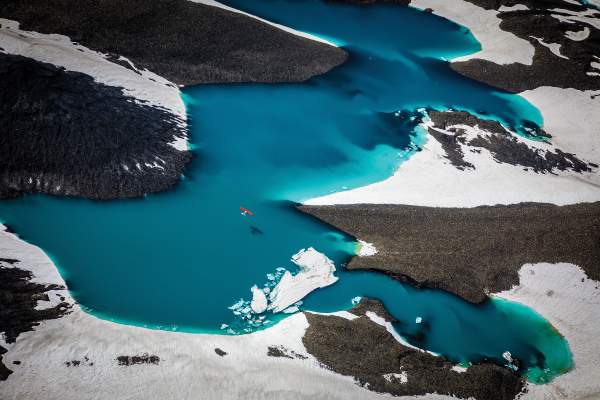 The beauty Alaska has to offer; there is nothing like it.
The landscape that those earliest people knew, unforgivably harsh but hauntingly beautiful, probably has not changed much since they walked its path. Alaska's mountains were created by the ripples of continents in motion, but the rest of the environment was shaped by water: the glaciers - river of ice - and the fjords they create as they grind towards the sea. Above all, the landscape is shaped by the ocean waters that lap against Alaska's long coastline and provide its lifegiving bounty of fish and sea plants.
At the luxurious Ultima Thule Lodge, moose, eagle and bear traverse a raw, unspoiled vista that is as rugged as it is breathtaking, especially when vivid summer flowers are in bloom. Named for a medieval term for the uttermost north, the lodge offers a retreat in the heart of the wilderness, with no comfort forgotten.
A different perspective is offered at Alyeska Resort, where a Swiss-designed aerial tramway operates winter and summer, serving skiers and wildlife enthusiasts alike. Rising to 2,300 feet, it provides unique views of Mt. Alyeska, the chugach mountains and seven glaciers.
Up Close with Wildlife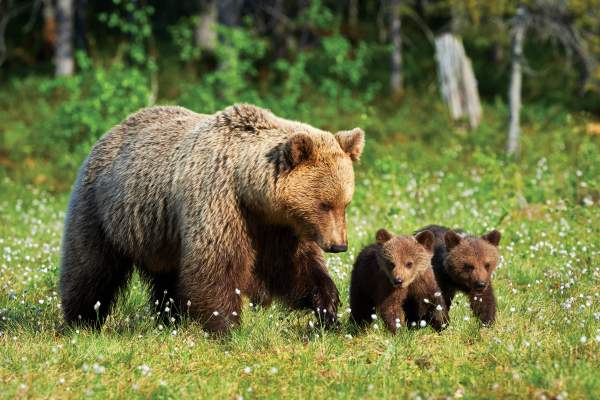 Explore a guided brown bear photography outing.
Fishing, hunting and wildlife observation are natural parts of the Alaska experience. Forty minutes from Anchorage by air, Tordrillo Mountain Lodge is a site for heli-skiing, boarding and rafting, and when the day lasts 22 hours, there's time to pack a lot in. In June, Kings and Corn is a program that couldn't happen anywhere else. In the morning, guests ski the unusual "corn snow" surface (granular snow pebbles formed in the warming and cooling air) in t-shirts, not parkas. There are enough daylight hours left in Alaska's summer for a second thrill: fishing for Alaska king salmon before the loons begin to call at dusk... after midnight!
If your idea of shooting wildlife involves a camera, Ridgewood Wilderness Lodge offers guided brown bear photography outings that are made to measure. A six-hour marine wildlife tour of Kachemak Bay is included in the stay; chances are high of spotting numerous northern seabirds, as well as otters, seals, whales, and porpoises.
Rugged Beauty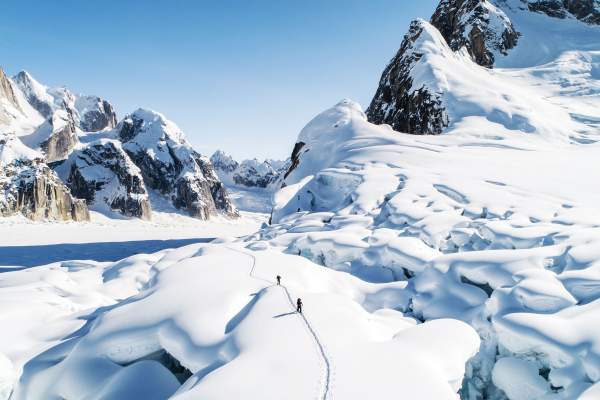 Journey through the Great Gorge of the Ruth Glacier.
Those who choose can still challenge themselves against Alaska's pristine snowscapes, but visitors today can opt instead to be pampered in sky-high comfort. The Sheldon Chalet is a family-run property that offers rooms atop a nunatak or "glacial island": a mountain ridge rising up from Denali's magnificent Ruth Glacier School where a day of adventure ends with sumptuous dining, fireside relaxation, or the steaming sauna, all within view of the mountain summit.
Tutka Bay Lodge nestles in a sea cove within an ancient glacial fjord, an oasis of warmth in a vast landscape, where yoga, massage, cooking classes and local beer tastings makes up the daily round. Cordon Bleu-trained chefs Kirsten Dixon and Mandy Dixon (who has also cooked for the Thomas Keller Restaurant Group) curate stunning menus for lodge guests that capitalize on a variety of local fare: exclusively wild Alaska seafood - halibut, shrimp and salmon - currants, nagoon berries and strawberries, wild honey, local organics and foraged greens from land and sea.
Alaska's first inhabitants spent generations migrating across the Bering Strait, but today its unspoiled magnificence is accessible by air within hours from cities across the Pacific Northwest. ✈
Discover an elevated experience with AirSprint.
Photos courtesy of The Sheldon Chalet, Tordrillo Mountain Lodge and Ultima Thule Lodge.