What is fractional ownership?
The concept is simple. You want to fly by private jet whenever you like. A charter won't always be reliable enough. And whole ownership of a jet is full of headaches and challenges that will take you away from your business and leisure time.
Fractional Ownership is the perfect solution. You invest in a private jet, with guaranteed access whenever you need it, fuelled-up and ready to go, with as little as 8 hours' notice. You're the Owner, and our team treats you like one. With AirSprint, you'll experience turn-key travel that makes the most of your time.
In addition to offering a cost-effective way to maximize your time, AirSprint is a discreet way to travel, providing the security and sense of privacy that only comes with owning a jet.
Your private jet dream is within reach.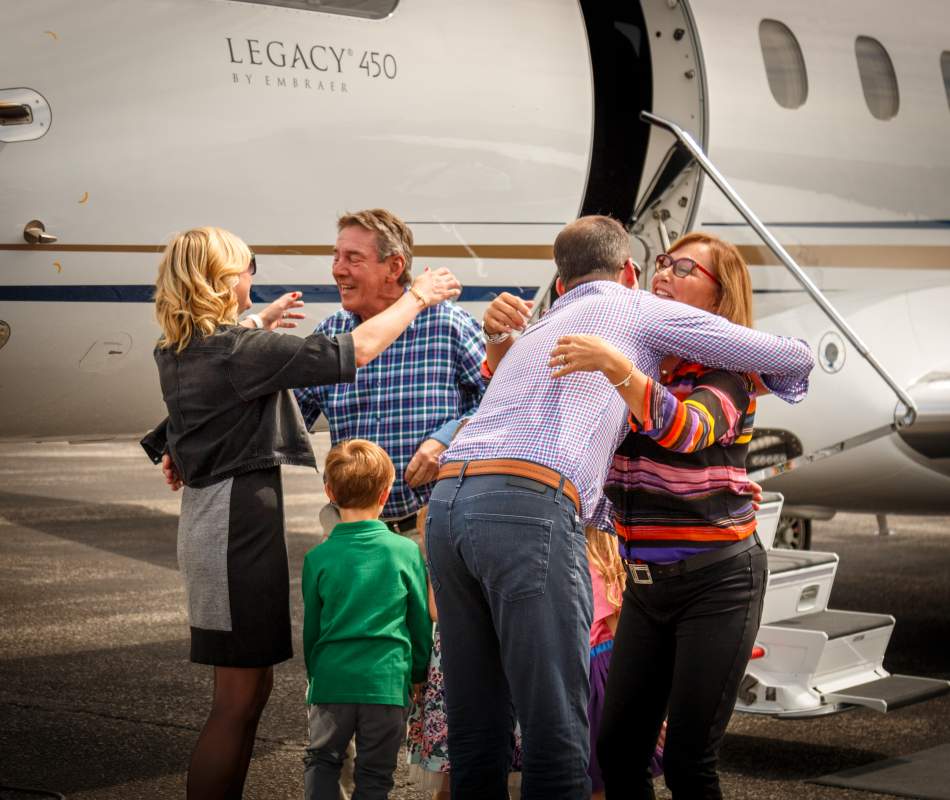 The benefits of AirSprint Fractional Ownership.
Individuals and corporations choose Fractional Ownership because they want a way to fly that is safe, efficient and enjoyable, with the kind of comfort they've earned.
They choose AirSprint because we simply do it better.
Receive a Better Level of Service

At every level of our Fractional Ownership Program, you receive the utmost care, attention and service. Our team knows you as an Owner—not just another customer.

Achieve Balance

Success takes a lot out of you. AirSprint's Fractional Ownership Program will help you achieve a more rewarding work-life balance.

Regain Control of Your Time

Your time is important. You can regain control of your travel schedule to help realize your personal, business and philanthropic goals.

Be More Productive

Get where you want, when you want, so you get done what you want to get done. There's less risk of delays. You won't have the interruptions or distractions of commercial flights.

Maximize a Better Work Schedule

Your business trips will be faster and more focused. Accomplish more each day, and still be home in time for dinner or other special moments.

Live a Fuller Life

You'll have the freedom and flexibility to spend time in your favourite places with the people that matter most. Arrive quickly and safely, without the burdens associated with commercial travel.
Fractional Ownership versus traditional travel.
vs. Charter
Guaranteed access to a jet
No repositioning costs
Higher safety standards
Access to more foreign airports
vs. Whole Ownership
No downtime from scheduled maintenance
Lower capital costs
Ability to switch aircraft type
Lower overhead/maintenance costs
No repositioning costs
vs. Commercial
Guaranteed access to a jet
Access to significantly more airports
Increased privacy and security
Less hassle
Break free of the pack today.
Your Ownership Options
Flying by jet is a dream we've all had. But even once you've earned it, the reality isn't always straightforward. AirSprint's Fractional Ownership Program is the answer. It takes away the headaches of whole ownership or charters; and leaves only the freedom of private jet travel whenever you like.​
AirSprint offers flexible programs where you can choose from a capital purchase or lease option with all of the benefits of whole ownership, but at a fraction of the cost and with none of the headaches.
Capital Purchase Option
A one-time capital purchase.
Your residual value is returned at the time of sale, at the then-current value.
You pay an annual overhead fee and an hourly rate for the time you spend on-board.
5-Year Lease Option
An initial deposit, refundable at the end of the term.
In addition to the annual overhead fee and hourly rate for time spent on-board, you pay an annual lease fee.
Choose Your Fractional Ownership Plan
Our private jet experience is designed to give you freedom and flexibility. Choose the plan that suits your needs. They start at a minimum of 25 annual hours; increasing in increments of 25.
Infinity Access
75 Annual Hours or More
Guaranteed Booking with 8 Hours' Notice
Save 17% on Annual Overhead Fee
Aircraft Interchange: Downgrades Guaranteed. Upgrades as Available.
No 'Reserve Calendar' Days
No Scheduled Maintenance Downtime
Club Access
50 Annual Hours
Guaranteed Booking with 24 Hours' Notice
Save 9% on Annual Overhead Fee
Aircraft Interchange: As Available
25 Annual 'Reserve Calendar' Days (some flexibility may be required when booking)
No Scheduled Maintenance Downtime
Advantage Access
25 Annual Hours
Guaranteed Booking with 72 Hours' Notice
Standard Annual Overhead Fee
Aircraft Interchange: As Available
30 Annual 'Reserve Calendar' Days (some flexibility may be required when booking)
No Scheduled Maintenance Downtime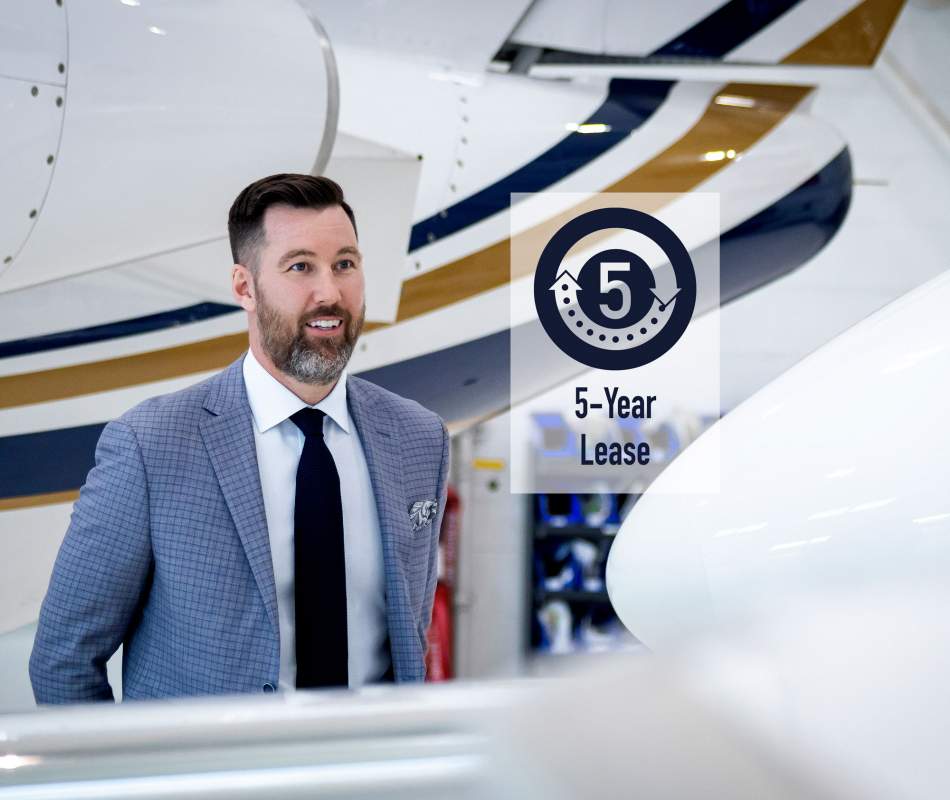 Gain freedom and flexibility. Talk to us about your preferred options.