THE LARGEST FRACTIONAL FLEET OF PRIVATE AIRCRAFT IN CANADA.
With AirSprint, your fleet has the safety, comfort, reliability, performance and efficiency you deserve. And it's always ready for you.
We started out with one plane in 2000, and today we have thirteen Embraer Praetor 500/Legacy 450/500, thirteen Cessna Citation CJ3+, and six Cessna Citation CJ2+ aircraft.
It's never been enough to just provide private jet travel. We have to provide the best, up-to-date experience. And that comes with investing in your fleet—the newest in North America.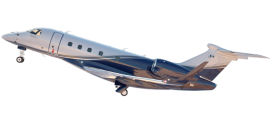 Embraer Praetor 500
Max Range

3728 mi / 6,000 km

Max Speed

531 mph / 855 km/h

Dimension

H: 72 in, W: 82 in, L: 24 ft

Passenger

8 passengers (up to 9)

Baggage

1,000 lb / 150 cu ft
Wi-Fi, Power Outlets, Satellite Phone, HD 3D JetMap, Cabin Audio, HD 17" Monitor / Blu-ray , iPad w/ Movies & Games , Media Server & A/V Inputs , Club Seats w/ Leg Rests , Full Flat-Bed Seats , Full Lavatory, Heated Baggage Compartment , Hepa Filter, Blankets, Pillows & Vanity Kits, Microwave Oven, Refreshment Center w/ Bar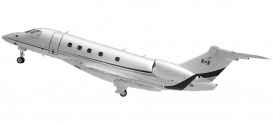 Embraer Legacy 450
Max Range

3,225 mi / 5,190 km

Max Speed

531 mph / 855 km/h

Dimension

H: 72 in, W: 82 in, L: 24 ft

Passenger

8 passengers (up to 9)

Baggage

1,000 lb / 150 cu ft
Wi-Fi, Power Outlets, Satellite Phone, HD 3D JetMap, Cabin Audio, HD 17" Monitor / Blu-ray , iPad w/ Movies & Games , Media Server & A/V Inputs , Club Seats w/ Leg Rests , Full Flat-Bed Seats , Full Lavatory, Heated Baggage Compartment , Hepa Filter, Blankets, Pillows & Vanity Kits, Microwave Oven, Refreshment Center w/ Bar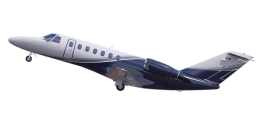 Cessna Citation CJ3+
Max Range

2,130 mi / 3,428 km

Max Speed

479 mph / 770 km/h

Dimension

H: 57 in, W: 58 in, L: 15 ft 8 in

Passenger

6 passengers (up to 7)

Baggage

900 lb / 65 cu ft
Wi-Fi, Power Outlets, Satellite Phone, Flight Tracking & Headsets, iPad w/ Movies & Games, Full Lavatory, Blankets & Pillows, Refreshment Center w/ Bar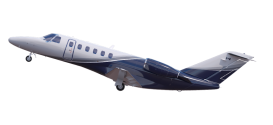 Cessna Citation CJ2+
Max Range

1,670 mi / 2,688 km

Max Speed

479 mph / 770 km/h

Dimension

H: 57 in, W: 58 in, L: 13 ft 7 in

Passenger

6 passengers

Baggage

900 lb / 65 cu ft
Wi-Fi, Power Outlets, Satellite Phone, iPad w/ Movies & Games, Headsets, Full Lavatory, Blankets & Pillows, Refreshment Center w/ Bar
Enjoy an Elevated Experience with AirSprint