Exploring the 1000 Islands in a Luxury Yacht is One of Life's Great Pleasures.
It's no secret that the 1000 Islands are one of the best ways to explore a myriad of communities from the water. The moniker of the "1000 Islands" is actually quite modest— there are more than 1,800 islands to explore, centred around the Kingston and Brockville area of Ontario.
By Leslie Wu
This stretch of the St. Lawrence River, linking Canada and the United States, is a famous playground for both high-profile visitors from around the world seeking the tranquility and privacy of secluded properties, and local tourists flocking by boat and car from New York State and Ontario.
On these coves and shores, you'll find everything from pirates and castles of days past to modern-day amenities such as high-end resorts, a delicious restaurant culture and golf with an unbeatable view. Although one of the joys of exploring the islands is the ability to take it at your own pace, it helps to have a game plan. Here, we've put together the perfect itinerary for a leisurely trip over a long weekend, with help from local expert Scott MacCrimmon of Hucks Marine and Resort in Rockport, Ontario.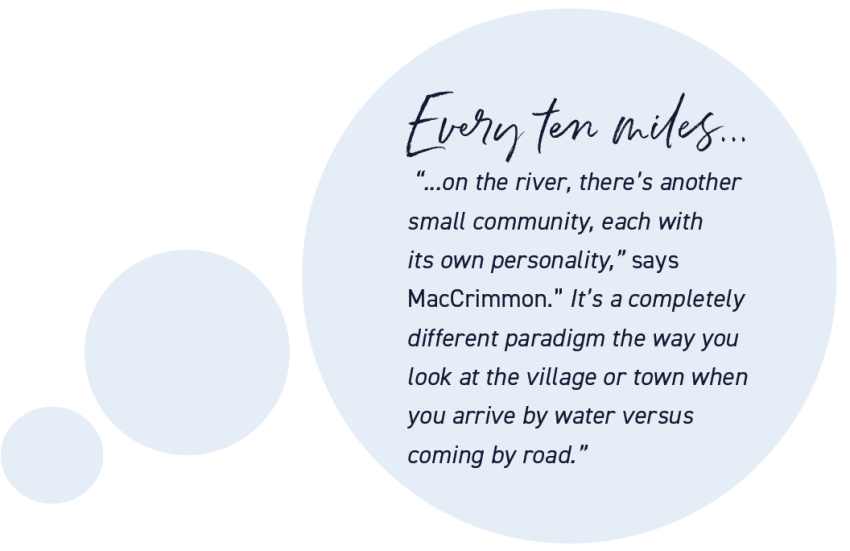 Clayton, New York
Your journey begins on the American side in the village of Clayton, NY, a quaint area with less than 2,000 residents and a small-town feel, but with large resort-style hotels such as the 1000 islands Harbor Hotel. The village, which just celebrated its 150th anniversary, offers a wide variety of shopping and sites to explore, including the Antique Boat Museum, where you can charter the zipper, a commuter yacht that makes for an excellent way to experience some floating history. The Zipper was donated by the owners of Stroh Brewery, who commissioned the yacht under the condition that it by used rather than rest in a museum. For a lighthearted event, Clayton hosts the annual Punkin Chunkin event (competitive pumpkin hurling from trebuchets, for the uninitiated). The village makes an excellent home base for two or three days as you explore both the American and Canadian sides of the 1000 islands.
Alexandria Bay, New York
Heading ten miles down the river, you encounter the rustic charm of Alexandria Bay. "It's fun to sit on a deck with live music and eat pizza, drink cold beer and watch the town dock, which is a hub of activity of boats coming and going," says MacCrimmon, who recommends Cavallario's Bayside restaurant for prime people watching. For something a little more luxurious, Alexandria Bay also offers easy access to not one, but two 100-year-old castles. Historic and lavish Boldt Castle was built in 1900 by millionaire George C. Boldt for his wife Louise, who passed shortly before its completion in 1904, when all construction stopped. The site has since been restored. The slightly more modest Singer Castle, built by the Singer Sewing Machine company's fifth president Frederick Bourne, offers a Royal Suite for those who want a taste of the aristocratic life before returning to the water. For those who prefer their history to be a little more interactive, Pirate Days take over Alexandria Bay each August, where costumed swashbucklers and rogues duke it out on the shore before visitors and buccaneers take over the downtown with music and festivities.
Gananoque, Ontario
Crossing at the Thousand Islands Bridge, you'll soon find yourself in the tiny 200-year-old village of Rockport. Here you can grab a drink at Cornwall's Pub ("The Cheers' of the river, where everyone knows your name," says MacCrimmon). You can also grab a turkey-bacon sandwich at Cassie's Riverside Cafe at Hucks, and then explore the area's rich history of boat building. Continuing to Gananoque (the name is derived from the Haudenosaunee word which has several meanings: "town on two rivers", "meadow rising out of water" or "water flowing over rocks"), you'll find an array of activities from golf at Smuggler's Glen Golf Course to helicopter tours. "It's a cute town that looks like a postcard and is easily walkable," says MacCrimmon. "There's lots of dockage and the town caters heavily to boaters in the summer." The Thousand Islands Boat Museum is located right on the water and bills itself as a hands-on museum, offering a boat-building shop and boat rides in a triple cockpit Gar Wood Streamliner.
Kingston, Ontario
The final, and busiest, destination on this journey is the original capital of Canada before the honour relocated to Ottawa: Kingston, Ontario. Housing Queen's University, Kingston is a vibrant mix of students, locals and tourists, all immersed in its wealth of restaurants and shopping. Walking along the eight-kilometre waterfront area, you might glimpse members of CORK (the Canadian Olympic-training Regatta, Kingston), a Mississippi paddle wheeler or yachts, kayaks and other symbols of this boating town. For those with a penchant for the macabre, there's a ghost walk and tours of Kingston Penitentiary. For those with a taste for the good life, antique stores, art galleries and markets offer other pleasures. With what Kingston claims is more restaurants per capita than almost any other Canadian city, you're bound to find something to your taste. MacCrimmon and other locals like to frequent Wooden Head's Pizza. You can walk off your meal by exploring Fort Henry, one of Ontario's UNESCO World Heritage Sites. Here you can check out a piece of history along with events such as the YGK Craft Beer Fest.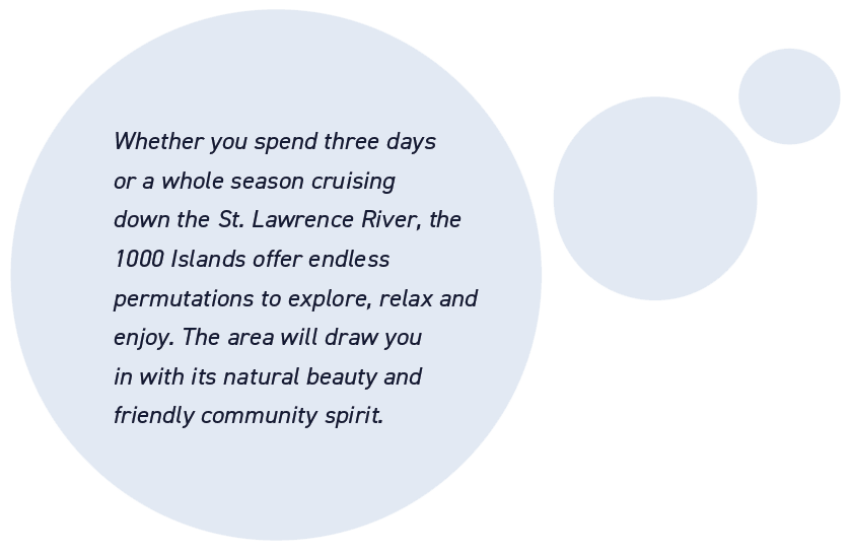 Are you ready to explore private jet travel?
Photos courtesy of Hucks Marine and Resort.