Rolling green hills give way to a dramatic coast and a shimmering sea.
A medieval castle stands on a broken, rocky outcrop with a white sand beach below. Further inland, mountains and lochs exude a fairy-tale quality and photo opportunities are plentiful.
By Mike McPhee
History is everywhere in Scotland, and the whisky…well, it was invented here after all. The old-world charm found around every corner is addictive and the people are as genuine and friendly as one will find anywhere. In Scotland, it is hard not to become enchanted.
A salty breeze blows off the sea and sheep roam the countryside at will. Peat bogs are interspersed with small hills and lochs, and quaint stone buildings dot the landscape. Located in the stunning Inner Hebrides archipelago, this small island is home to no less than nine top whisky distilleries. As any Scotch whisky aficionado will tell you, Islay (pronounced with a silent "y") is one of the epicenters of global whisky culture.
On the outskirts of the main town of Port Ellen, and conveniently lined along the coast, are the big three distilleries: Laphroaig, Lagavulin and Ardbeg. Bowmore is located a short drive away and Bunnahabhain, Bruichladdich, Caol Ila, Ardahoe and the newer Kilchoman are located a bit further to the north. It is wise to book tours in advance through their online systems. The whisky that this wee island produces is known for a high peat content and you can see it being excavated in several places between Port Ellen and Bowmore. Peat has traditionally been the fuel burned to dry the barley, giving it an exquisite and unique taste.
The Machrie Hotel & Golf Links offers some of the better accommodation and cuisine on the island. This four-star operation is conveniently located next to an airport that can accept private jets. Located a short drive from Bowmore, The Bridgend Hotel, with its fine gardens and great dining, is also a gem.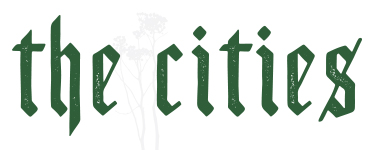 Glasgow and Edinburgh are the two largest cities in Scotland. Both are unique in their own authentic way. Edinburgh, a UNESCO World Heritage site, was the seat of Scottish power and home to royal dynasties for hundreds of years.
Built in the 12th century, Edinburgh Castle is one of the finest in Europe. Perched atop an extinct volcano, this imposing fortress houses the Scottish crown jewels, Scottish National War Memorial and the Stone of Destiny upon which Scottish kings and queens were traditionally crowned. From the ramparts, one can view the sea as well as get a great view of the town below. The Royal Mile winds its way from Edinburgh Castle through the historic streets of Old Town to Holyrood Palace. Along the way are numerous shops, restaurants and attractions.
Located on the River Clyde, Glasgow has long been a prominent shipbuilding and trading centre. The city's grand architecture speaks to its 18th and 19th century prominence.
Now known as a cultural centre, Glasgow has several well-known museums such as the Kelvingrove Art Gallery and Museum, which is well worth a visit. Both Edinburgh and Glasgow are great hubs to access the Highlands to the north, as well as various other Scottish destinations of interest.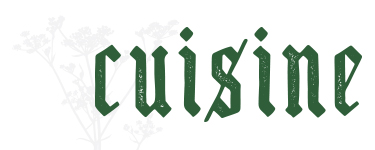 Though not commonly known as a world leader in culinary traditions, visitors are pleasantly surprised at the quality and diversity of the options throughout the country. Scotland is renowned for seafood and there are many great choices in the cities as well as smaller towns. World class oysters, seared scallops - and of course traditional fish and chips - are a
must. Angus beef and local seasonal produce also round out
the many offerings.
A most unique stay
Located in the Scottish borderlands on the famous River Tweed, Traquair House is the oldest continually inhabited house in Scotland. Nine hundred years ago, it started life as a hunting lodge for the Scottish royals. In 1491 it was gifted to James Stuart who became the first Laird of Traquair, and his descendants still occupy it today.
The 4,500-acre estate includes working farms and an ancient forest and is surrounded by incredibly beautiful gardens and a hedge maze…of course. The history is fascinating, and stories of intrigue lie around every corner. No less than twenty-seven Scottish monarchs have stayed within its walls including Mary Queen of Scots, as she headed to England on her final trip before being imprisoned. Bonnie Prince Charlie stopped here on his famous expedition to reclaim the throne. During the 16th and 17th centuries, luxurious additions were added. Though parts of the building are now a museum, the current Stuart family invite B&B guests to stay in a few of the lavish 18th century apartments. Art and historical décor abound, and you can feel the unique character of this impressive place in every room. In the 1960's, a fully intact 300-year-old brewery was discovered buried in a storeroom. Its original wood fermentation tanks have been revived and they now make award winning ale. Breakfast is served in the elegant Still Room overlooking the Maze. This historic and romantic estate may be one of the most unique places you will ever stay in.
other interesting options
There are several other unique and fascinating accommodation options in Scotland. The Atholl Palace Hotel near Pitlochry is on the edge of the Highlands. It offers sublime views and is the "epitome of Scottish Baronial splendour".
Carlowrie Castle near Edinburgh boasts luxurious comfort with heritage and modern elegance. Further north
in the Highlands is the Torrindon Hotel, which sits on thirty-two acres of dramatic parkland and is known for an exceptional restaurant.
All in all, Scotland is a fantastic destination that exudes an old-world charisma mixed with stunning historical landscapes, fine whisky, creative cuisine and the enduring charm of the Scottish people. There is much to explore and no shortage of unique luxury accommodations, private jet-ready airports and fascinating experiences. ✈

Fascinating experiences and unique luxury accommodations await.
Photos courtesy of Mike McPhee.