Too often, the ubiquitous travel bucket list falls victim to obvious, look-and-see recommendations.
By Jennifer Hubbert
We don't need to tell you about America's national parks or Canada's northern lights. Instead, we've got the prescription for your passion, be it rare vintage spirits, out-of-the-ordinary accommodations, breathtaking tee-offs, or historic flights.
Stock Your Bar
LOUISVILLE, KENTUCKY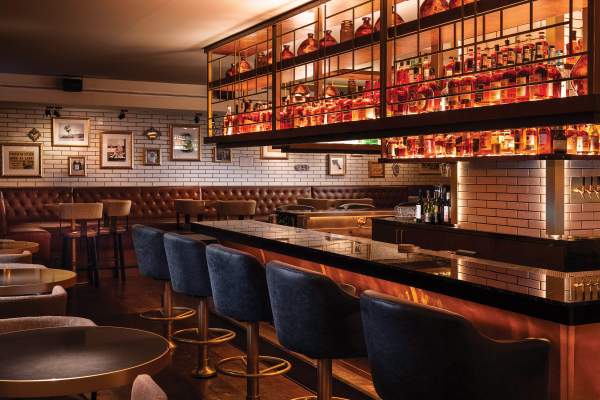 Pull up a chair at Repeal bar.
Situated on Louisville's historic Whiskey Row, booking a weekend stay at Hotel Distil's elegantly appointed Connoisseur Suite would satisfy any bourbon enthusiast's thirst for the quintessential American spirit. But why just sip the top shelf spirits of the in-room bourbon bar cart when you can literally imbibe history? Hotel Distil's "Exactly Like Nothing Else" package leads guests through an exclusive tasting onsite at Ashborne Farms with a master distiller: twelve vintages of bourbon, each blended in a different decade, starting in 1900. Suffice it to say, these are some of the last remaining bottles of their vintage—and cheers, guests get to take them home.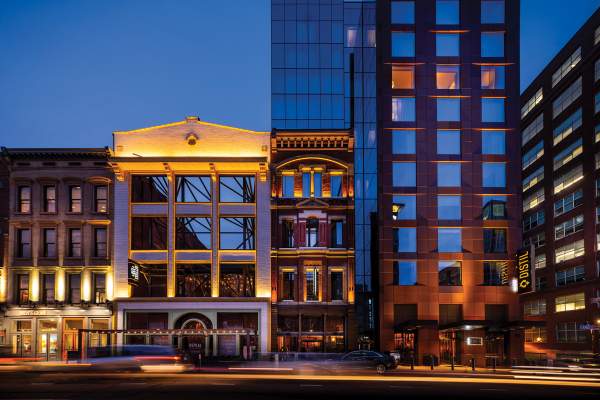 Whiskey Row, Louisville, Kentucky.

Desert Trip
CANYON POINT, UTAH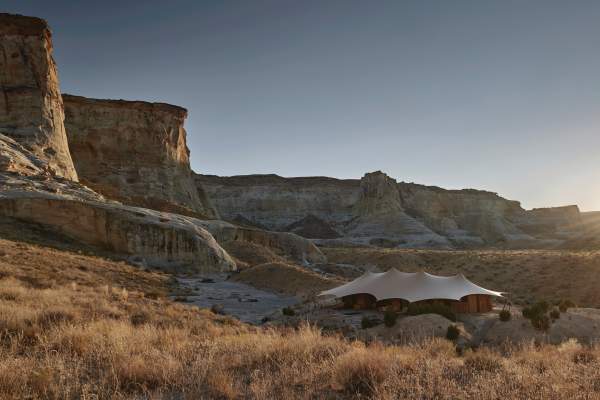 Camp Sarika tented pavilion.
Set amid 600 acres of ancient sandstone, the thirty-four suite Amangiri resort has been an ultracontemporary enclave for reclusive travellers since it opened in 2009. Unadorned by design, concrete minimalism complements an extraterrestrial landscape that seems to vibrate at its own frequency, leaving space for mindfulness and respite. Meditate atop a 700 foot butte, listen to your thoughts echo off the walls of a slot canyon or indulge in Navajo-inspired treatments at the 25,000 square foot Aman Spa.
The property's newest addition is Camp Sarika, just a five minute drive from the resort. A collection of ten ultra-stylish tented pavilions complete with private plunge pools and fire pits, Sarika places guests upon the desert's doorstep and beneath a sky ribboned by the Milky Way.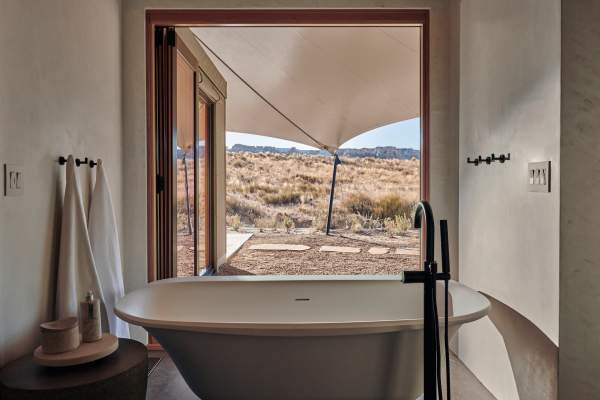 Soak in the desert landscape.

Fly In A Vintage Warbird
PALM SPRINGS, CALIFORNIA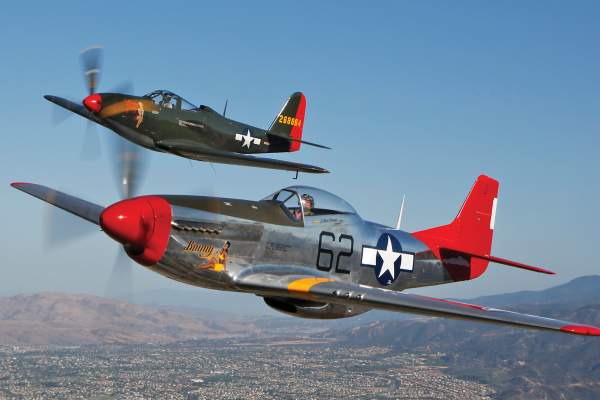 Pair of P-51D Mustangs.
If Boeings are buses and Embraer Legacy 450s are Cadillacs, then without a doubt, vintage warbirds are the hot rods of the sky. And who doesn't want to ride in a lovingly restored, rumbly-engine vintage aircraft? Get your thrills over the Coachella Valley where heritage biplanes, historic bombers and iconic fighter jets lift off from the Palm Springs Air Museum. Choosing will be the hard part. Will you earn your wings in a P-51 Mustang—emblematic of WW2 and Korean War air combat—or while riding top speed in a T-33 Shooting Star, the trainer version of the US Air Force's first jet fighter?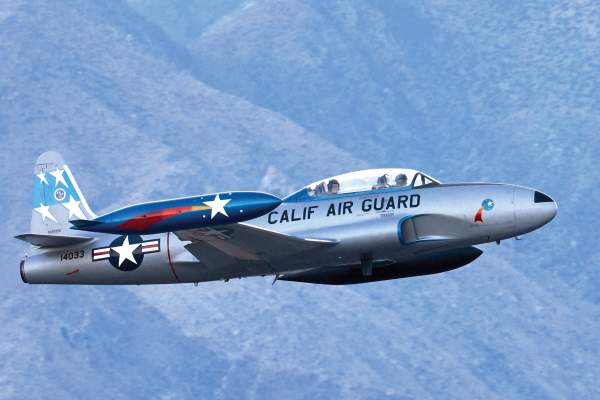 Soaring T-33 Shooting Star.

Elevate Your Round
PEMBERTON, BRITISH COLUMBIA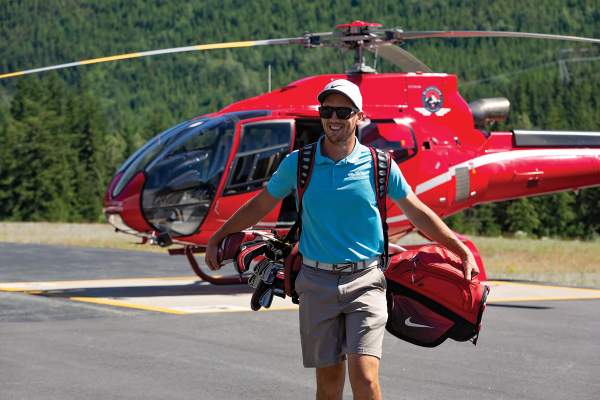 Blackcomb Helicopters' arrival.

Eagles and birdies take on a whole new relevance when golfing the Pemberton Valley thanks to a 19th "hole" that sits sky-high at 6,500 feet. From Big Sky Golf Club, take flight in a three-rotor golf cart (ahem, helicopter) operated by Blackcomb Helicopters, for a scenic flight above the glacier-studded Coast Mountains before being deposited onto a lip of Mt. Currie. Ready your driver and then tee-off into an awe-inspiring panorama enveloped by mountain peaks. The unobstructed valley views are certain to distract but worry not, every swing from this perch is a hole-in-one. Heli-golf excursions are available as soon as the snow clears (typically June to mid-October); equipment and biodegradable balls are supplied. The experience can be done as a warm-up or a 19th hole cool down.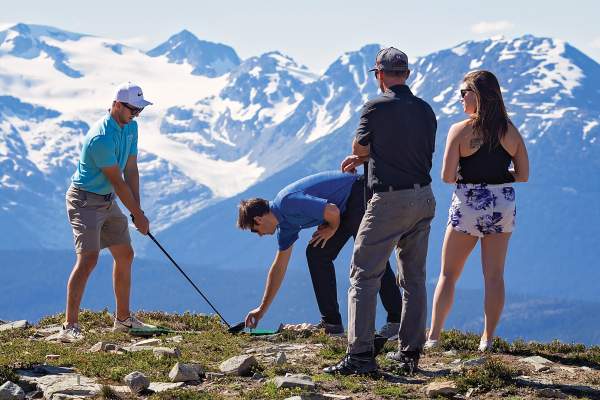 Teeing off from the 19th hole.

Chill On Ice
VALCARTIER VACATION VILLAGE, QUEBEC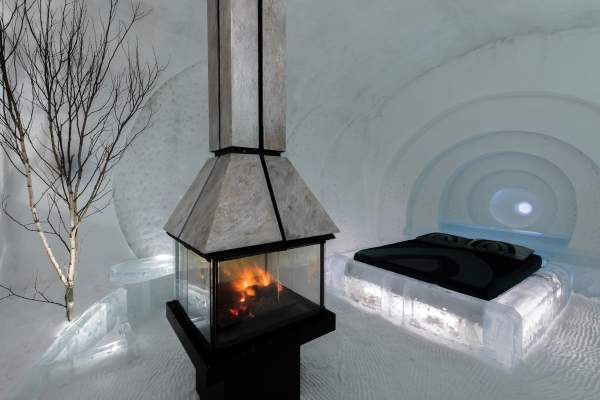 Premium deluxe suite, Hôtel de Glace.
You'll want to cozy into your Canada Goose puffer for this once-in-a-lifetime experience (seriously, one night will be enough): an evening at Hôtel de Glace, one of two full-service ice hotels in the world. But to describe Hôtel deGlace as simply a hotel would be a mistake. It is a work of art; it is a passport to a winter wonderland cast in a spell of Nordic-meets-Narnia whimsy. Get checked in, attend a brief orientation, and then warm up with specialty cocktails at the ice bar. Next, soak in your private hot tub before bundling into a thermal sleeping bag you will unfurl upon an elaborately carved ice block bed, at the foot of a fireplace that's more for ambiance than heat. Hôtel de Glace operates January through March.
Specialty cocktails at the ice bar.

Swim Alongside Whale Sharks
LA PAZ, MEXICO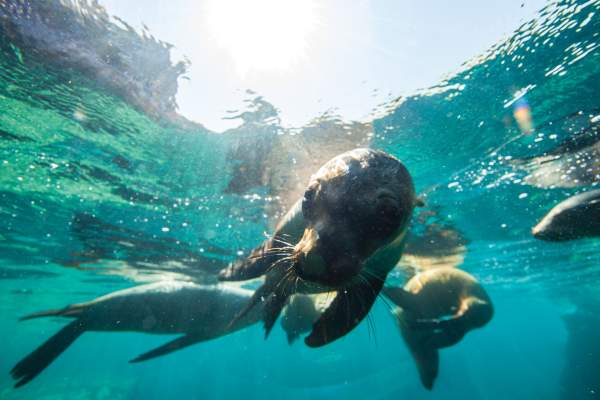 Snorkeling with sea lions.
In the shallow waters that lap up against La Paz, a city tucked away on Baja California Sur's eastern coast, sentinel whale sharks mingle among the dolphins. The protected waters are increasingly attracting these spotted, truck-size, filter-feeding fish thanks to concerted government initiatives at all levels. From October to April, travellers can swim alongside the visiting whale sharks, staring into their unblinking, sand dollar-size eye. Swimming with whale sharks can be enjoyed as a half-day excursion, or cruise further out to Isla Espíritu Santo (part of a UNESCO biosphere reserve) to snorkel with sea lions and then enjoy lunch on a deserted beach.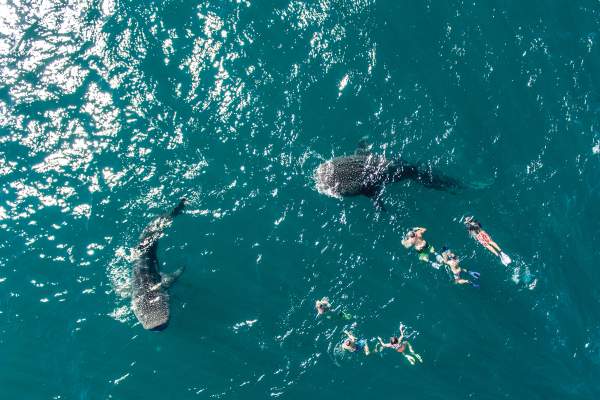 Swimming alongside whale sharks.

Your private jet dream is within reach.
Photos courtesy of Clint Trahan, Etienne Dionne, Hotel Distil, Aman Resorts, Palm Springs Air Museum, Ian Sitren and La Paz B.C.S.