The beautiful thing about being an AirSprint Fractional Owner is the ability to travel like few others can.
By Matt Beauchamp
Having your own private jet means avoiding long airport lines and overcrowded flights, and you get easier access to some hard-to-reach destinations. While patrons of commercial flights are taking long flights, sometimes with multiple stops, followed by long drives to their destination, AirSprint Fractional Owners are getting stress-free access to airports right by their favourite cities and towns.
Here are three extraordinarily picturesque yet challenging destinations to get to.

The Hamptons, New York
This group of small towns, villages and hamlets scattered along the East Coast are well known for their beaches, farms, golf clubs and vineyards. The Hamptons are an incredibly popular destination for celebrities and the rich and famous. AirSprint Owners can easily access the Hamptons via Francis S. Gabreski Airport, which is only a short flight from many of Canada's eastern cities. Once in the Hamptons there is lots to do and beautiful places to stay.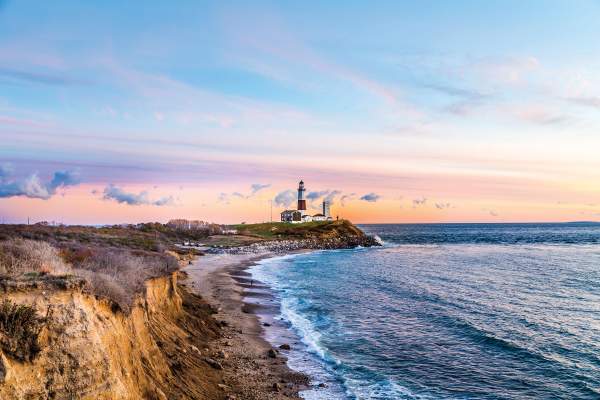 Things to do
Wine tasting is popular in the Hamptons and you have lots of opportunities to partake. Take a ferry over to the North Fork of Long Island and tour dozens of vineyards, wineries and tasting rooms. Check out wineries like Croteaux, Corey Creek, Duck Walk or Channing Daughters.
The Hamptons are home to some of Golf Digest's Top 100 Golf Courses in the world including Shinnecock (number 4), National (number 8), Friars Head (number 15) and Sebonac Golf Club (number 39). If you can get onto one of these elite private courses, it's well worth it. With initiation fees ranging from $250,000 to $750,000 and wait lists as long as 20 years, tee times at these courses can be hard to come by. Other courses worth checking out are Montauk Downs, Cherry Creek Golf Links or the Woods at Cherry Creek, home to a 644-yard par-6 18th hole.
Where to stay
Topping Rose House
Topping Rose House is the pinnacle of luxury nestled in the heart of the Hamptons and they pride themselves on harmoniously bringing together old and new. As the only full-service luxury hotel in the Hamptons, Topping Rose is strategically located between Southampton, East Hampton and Sag Harbor. Topping Rose offers a restaurant by Jean Georges, a pool, health and spa facilities as well as brand-new cars for you to be shuttled around town in.
Art House Bed and Breakfast
This world-class villa provides exclusive access to the private and beautiful Clearwater Bay Beach and Marina. With only two rooms, the Art House requires some forethought for booking, but if you can get a reservation, you'll enjoy the same amenities as a five-star hotel all in an exclusive, private boutique setting.

Monterey, California
Home to some of the best scenery - and golf - in the world, Monterey, California is a beautiful destination. For people flying commercial however, it requires a flight to San Francisco followed by a two-hour drive. For AirSprint Owners, you can easily access Monterey via Monterey Regional Airport.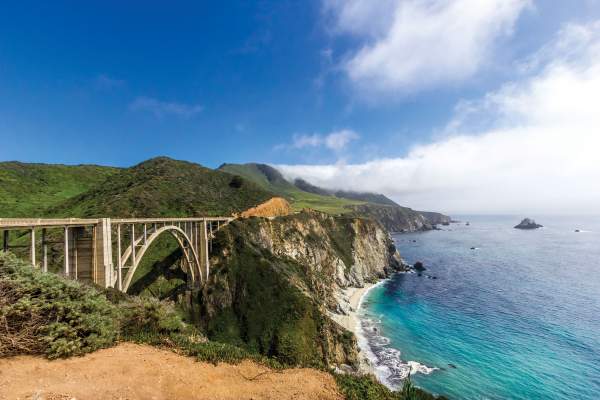 Things to do
Monterey is home to one of the most scenic drives in all the world. Tracing the rugged Pacific coastline, 17-Mile Drive offers breathtaking views of the ocean as it weaves through the Del Monte Forest. Along the way you can stop in Carmel-by-the-Sea, a charming seaside village with shops and cafés. This town is well travelled by the rich and famous and features designer stores, gourmet eateries and upscale art galleries. Ocean Avenue is the main attraction however, as it leads to Carmel Beach where you can view beautiful sunrises and sunsets.
The Monterey area is world famous for its golf, and you can't make a list of things to do in Monterey without including golf courses like Spyglass Hill and the iconic Pebble Beach Golf Resort. Ranked as the Number 1 public golf course in the country, Pebble Beach has hosted every famous golfer such as Tiger Woods and Jack Nicklaus, entertainers such as Justin Timberlake as well as every American President. The resort doubles as a great place to stay while in the area.
Where to stay
Monterey Plaza Hotel and Spa
If Pebble Beach Golf Resort isn't for you, then the Monterey Plaza Hotel and Spa will be. Perched dramatically on historic beachfront property above the Pacific Ocean, this hotel offers a classic California experience that surround you in opulence and relaxation. Their rooftop spa is award-winning and the hotel is situated in a prime location steps away from Cannery Row.

Tofino, British Columbia
For most, a trip to Tofino means flying to Nanaimo then taking a three-hour drive. For AirSprint Owners, it's as easy as flying directly to Tofino/Long Beach Airport.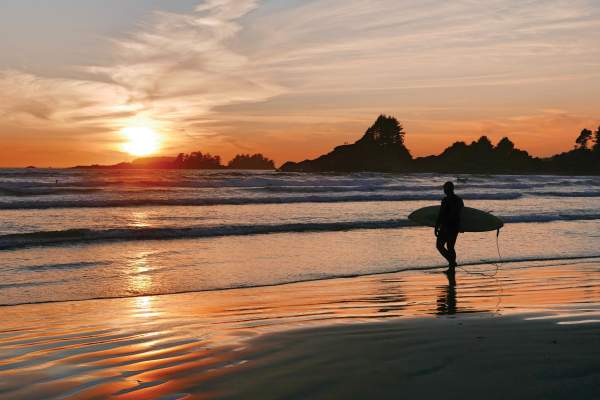 Things to do
Tofino is famous for its rugged scenery and wildlife. Your list of activities in Tofino are outdoor-centric with tours of wildlife offered, including viewing whales and bears. You can explore the open sea by kayak or even go ziplining. For a slower pace enjoy one of Canada's best food scenes on a Tofino Food Tour that takes you to seven different tastings from some of Tofino's best restaurants and food vendors.
Where to stay
The Wickaninnish Inn
The Wickaninnish Inn is one of Tofino's top-rated properties. Perched between the ancient rainforest and the sea, this location offers unparalleled access to the true nature of Vancouver Island's west coast. The Wickaninnish Inn prides itself on attentive hospitality presented with genuine care and consideration and gives you the opportunity to create timeless memories while enjoying the spirit of adventure.
Pacific Sands
Pacific Sands welcomes you to a haven on the rugged west coast of Vancouver Island. This gorgeous property provides you with front-row seats to nature's greatest waterpark. Enjoy world-class surfing and tranquil beach walks, numerous year-round events and a delicious local food scene. Pacific Sands gives you a selection of spacious surf-in/surf-out accommodations, including private beach houses.
No matter where your destination is, being an AirSprint Owner means you get unparalleled access. Visit us at AirSprint.com to plan your next trip.
Discover an elevated experience with AirSprint.