An informative guide for achieving your dream of personalized private aircraft travel.
Business people and high-net-worth individuals have long known that private aircraft are time machines, transporting them to large and small destinations quickly, safely and efficiently—with the capability to work, sleep or entertain along the way.
As the world emerges from a global pandemic, now is the time to experience the safety, security and comfort of Fractional Jet Ownership.
Executive Summary
According to aviation market research firm JETNET iQ, the benefits of private aircraft are more apparent in 2021 than ever before.
As the world emerges from the COVID-19 pandemic, private aviation is leading the aviation industry recovery, as more people look for safer and more flexible ways to travel.
"Demand for professionally managed flight services—including whole aircraft management, fractional ownership, membership, jet cards and charter—has accelerated through the COVID-19 crisis and continues unabated," according to the JETNET iQ Pulse newsletter dated July 1, 2021. In fact, "Fractional and charter flight cycles this year have already surpassed the high levels of 2019."
No one is disputing that sharing and renting aircraft has become increasingly popular. According to business aviation journalist Doug Gollan in Forbes, Argus TRAQPak's 2020 business aviation report pointed to some interesting data.
"The result was that for the first time since Argus has been tracking data, the share of fractional and charter flights made up the majority of the industry, accounting for 52.5 per cent of flight hours, up from 43.7 per cent in 2012 and 48.5 per cent in 2019. In other words, renting and sharing are beating full ownership," wrote Gollan.
Within the private aviation sphere there are a few different options: charter, jet cards, full ownership and fractional ownership.
Chartering an aircraft involves hiring a plane and crew on an as-needed basis. The type of aircraft will vary, as will the crew, and experience and operator qualifications can be different from one operator to the next.
Jet card programs are similar to charter, but customers pay in advance in return for a fixed hourly rate and guaranteed availability within a prescribed notice period.
Just as it sounds, whole ownership involves an aircraft that is wholly owned by a company or an individual and operated in-house or by an aircraft management provider.
In this paper, we'll take a deep dive into the AirSprint Fractional Jet Ownership model: what it is, how it works, who is the "ideal" customer, what it costs and an overview of the benefits.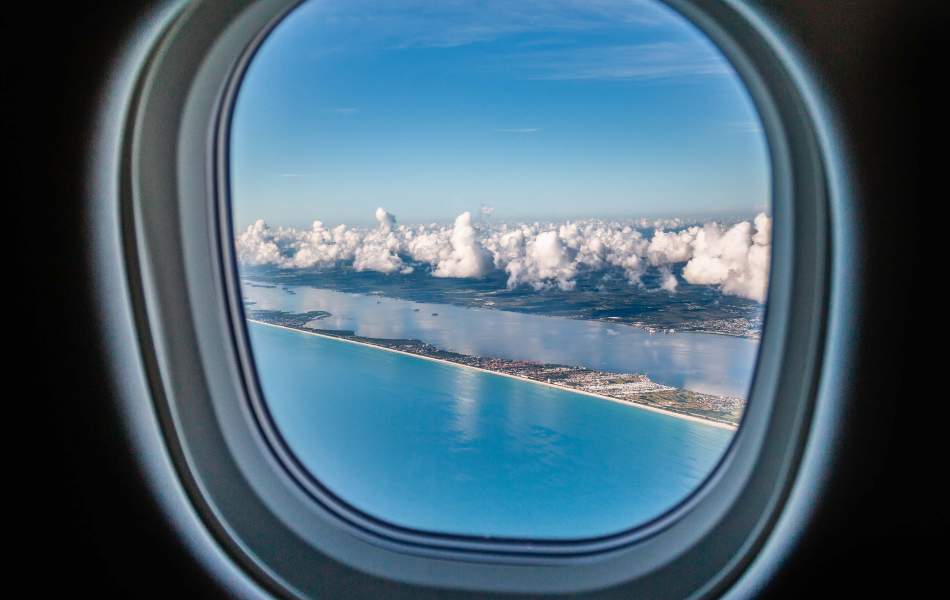 Introduction to Fractional Jet Ownership
According to a paper from Embry Riddle Aeronautical University entitled "The Evolution of Fractional Ownership: A Literature Review," fractional aircraft ownership in its current form dates back to 1987. When established, the aim was to "combine the flexibility of chartering with the advantages of ownership."
Essentially, fractional owners purchase a share of a new, professionally managed aircraft—typically sold in multiples of 1/16th. They must also sign a multi-year management fee agreement covering things like pilot salaries and crew training, insurance, maintenance, hangarage and any administrative paperwork. Finally, they are charged an hourly rate for the time spent on-board.
In return, they are allocated a set number of flight hours per year. One of the key benefits of fractional ownership programs is that in addition to their particular aircraft, these owners also have guaranteed access to a fleet of identical aircraft, with a prescribed amount of notice.
This allows them to reap the benefits of whole aircraft ownership without having to deal with the intricacies and related costs of day-to-day operations.
Here's How The AirSprint Jet Fractional Ownership Model Works.
At AirSprint, Fractional Jet Ownership is tailored to the unique needs of our Owners. There are two options: a Capital Purchase or a 5-Year Lease program.
Regardless of your choice, aircraft access is identical—so you can choose the option that best meets your needs.
Capital Purchase Ownership Option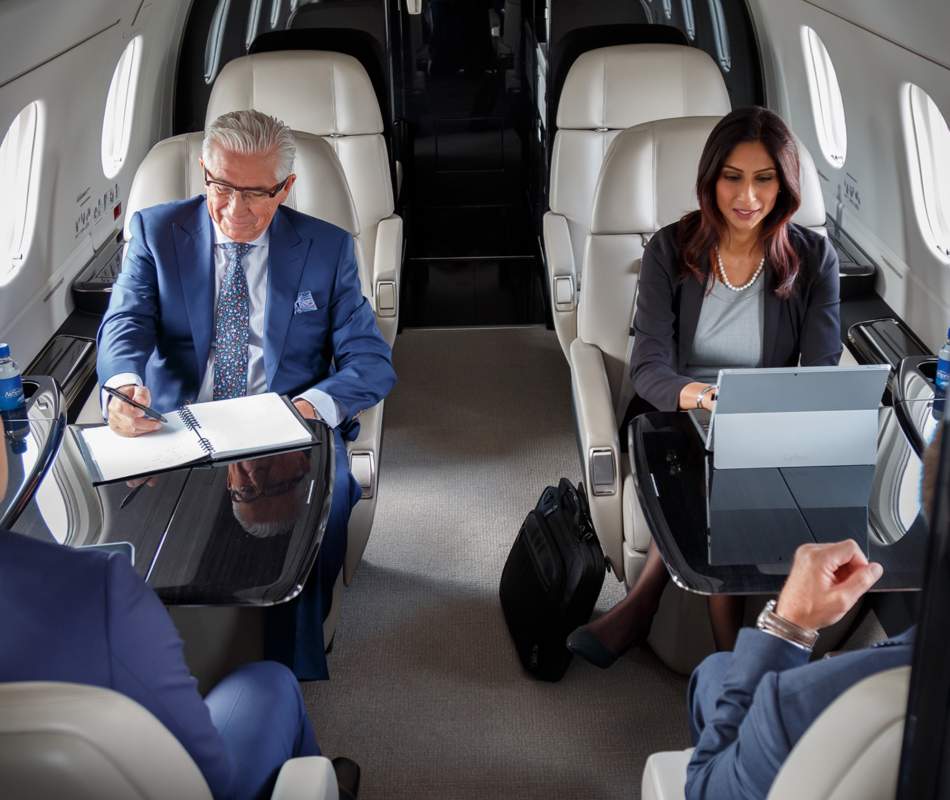 Interested In The Capital Purchase Ownership Option?

There are three key numbers to remember with this option:
The Purchase Price of your fractional share: Your investment will depend on how many hours you expect to fly. For planning purposes, AirSprint allocates 800 hours of available annual flight time to the entire aircraft. That amount is then divided into 25-hour increments that are available for purchase. Ownership options start at a minimum of 25 annual flight hours (a 3.125 per cent share of the aircraft), and increase in increments of 25 hours annually, depending on Owner requirements. Owners have title to the aircraft and enjoy access to the entire AirSprint fleet. They can use their hours any time during the year, and they can exit the program at any time, retaining the residual value of their share.
The Annual Overhead Fee: This covers fixed costs such as crew salaries, insurance, storage and maintenance. This fee is discounted as ownership level increases, so if you opt for 50 hours you will get a nine per cent discount and with 75 or more hours, you will get a 17 per cent reduction in the Annual Overhead Fee.
Occupied Hourly Rate: This is the rate paid for time spent on the aircraft. Unlike a regular charter, Owners never pay for positioning or repositioning the aircraft – enabling them to access the airports that are most convenient for them. And, since AirSprint is a Canadian company, this rate is billed in Canadian dollars.



About 80 per cent of AirSprint Owners are enrolled in the Capital Purchase ownership option.
5-Year Lease Ownership Option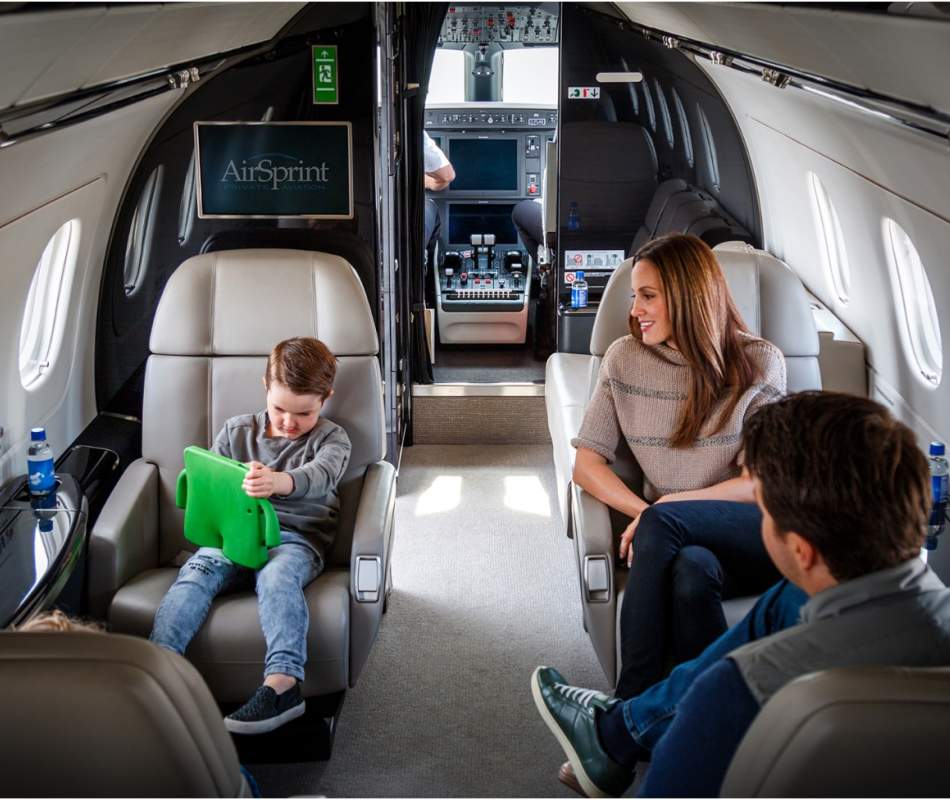 Is the 5-Year Lease Ownership Option The Right Fit For You?

The second option is a 5-Year Lease (fixed-term) that can be extended annually following that initial period. Once again, actual costs will depend on how many hours you expect to fly annually, in 25-hour increments.
Here is how the 5-Year Lease option works:
Instead of an initial purchase cost, there is a Lease Deposit that is refundable at the end of the lease term, along with an Annual Lease Fee.
Similar to the Capital Purchase option, there will be an Annual Overhead Fee which covers your aircraft's fixed operational costs, with the opportunity for discounts as you increase your yearly flight hours package.
Finally, there is the Occupied Hourly Rate, charged only for the time spent on-board the aircraft. As with the Capital Purchase package, Owners never pay for aircraft positioning and operating costs are billed in Canadian dollars.



Regardless of which option you choose, AirSprint's Fractional Ownership programs offer you the freedom and flexibility of having your own private jet on call, without the hassles of administration and full ownership.
Your success has been earned over time. Now, you can live every moment to the fullest in your own personal time machine.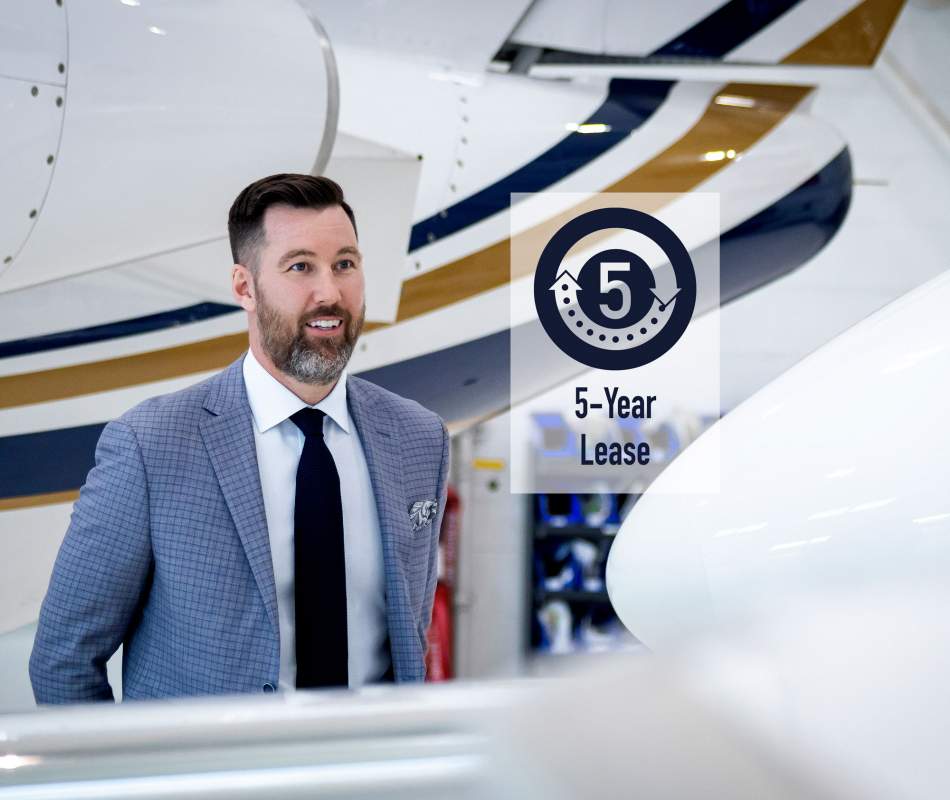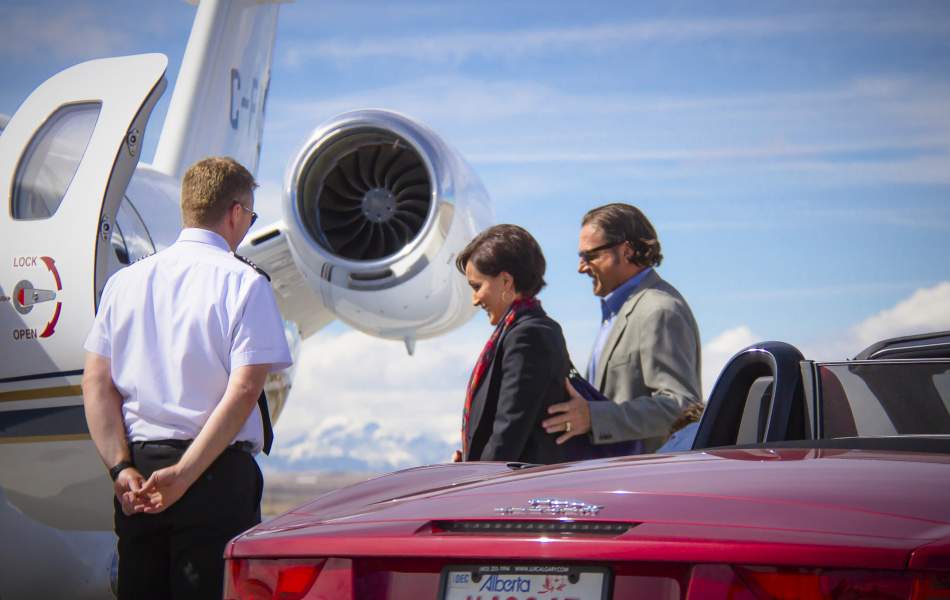 Wondering if you're a good candidate for Fractional Jet Ownership?
Financially speaking, the "sweet spot" for Fractional Ownership is between 25 and 250 hours of annual flight time.
If you intend to fly less than 25 hours a year, on-demand charter may be your best option. On the other hand, if you expect to fly more than 250 hours in a calendar year, you may wish to purchase your own aircraft.
Consider these proven Fractional Ownership benefits:
With guaranteed access to North America's newest fleet of fractionally-owned aircraft, AirSprint Owners enjoy the flexibility of their own personal time machine – a smart business tool that drives organizational growth while enabling effective time management.
If you're flying for personal reasons, your jet becomes indispensable for quick connections with family and friends.
Fractional Jet Ownership
Q & A
Conclusion
While there are many benefits to Fractional Jet Ownership, the most important is safety. No matter your destination or what type of aircraft you are travelling on, there is no room for error in aviation. Since it was founded in 2000, AirSprint has prioritized safety as the single most important pillar supporting the entire company.
From our professionally trained and highly experienced pilots to our exceptional maintenance team—and from the dispatchers who meticulously plan your flights and the duty pilots who oversee them—your safety is our highest priority.
AirSprint holds the coveted ARGUS Platinum rating, placing it within the top five per cent of world-class aviation operators. Our dedication to quality shines through in everything we do, and our spotless safety record speaks for itself.
In addition to safety, Fractional Ownership ticks all the boxes when it comes to private travel:

• Convenience: Aircraft are guaranteed in as little as eight hours.
• Customization: Enjoy the services of your own Personal Flight Concierge.
• Discretion: No one knows who is travelling aboard an AirSprint jet.
Ad hoc aircraft charters are fine for once in a blue moon. But Fractional Ownership delivers so much more. Isn't it time you experienced the convenience and advantages of ownership without the unwanted complications of managing your own jet or researching your charter options?
Best of all, AirSprint handles all the planning—all you need to do is sit back, relax and enjoy the rewards of discreet and secure private travel. Choose the most convenient destination for you and maximize your valuable time while avoiding long airport lineups or baggage claim delays. Plus, flying private allows you and your family to reduce your exposure to COVID-19 and other viruses as you travel point-to-point with our truly North American solution.
As the world emerges from a global pandemic, now is the time to experience the safety, security and comfort of Fractional Jet Ownership. Contact AirSprint today to learn more!
Your private jet dream is within reach.